Network Tie-in
The Libman Company
Promoted awareness, brand recognition and sales of their line of cleaning equipment
Each year for four years we negotiated a unique agreement with NBC or CBS Daytime programming that traded promotion of the programs in Libman's print and on-line ads for use of stars, on-air advertising and a prize package for the sweepstakes consisting of a VIP trip to Hollywood to meet their favorite soap stars.
Libman has become the largest manufacturer of cleaning equipment in the United States with dramatically higher brand recognition by consumers.
Entertainment Property Tie In
The Libman Company
To Bring some Star Power to their Facebook page
We negotiated an off-air agreement with Dick Clark Entertainment and So You Think You Can Dance (SYTYCD) that had six elements:
New Facebook content each week for 14 weeks of SYTYCD stars dancing with Libman Products that only fans of the Libman page can watch
Sweepstakes to win a trip to the SYTYCD Finale
Contest to send in your best video of you dancing with a Libman product to win trip to Finale
Tweets and blogs from stars each week
Direct Mail contest to Dance Schools
Live appearances at national dance events
Tens of thousands of new fans were generated with the opportunity to see their favorite stars in new videos.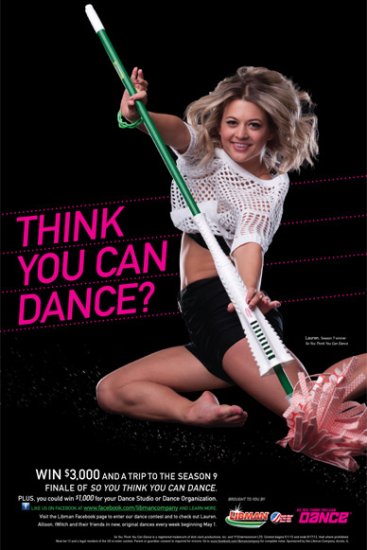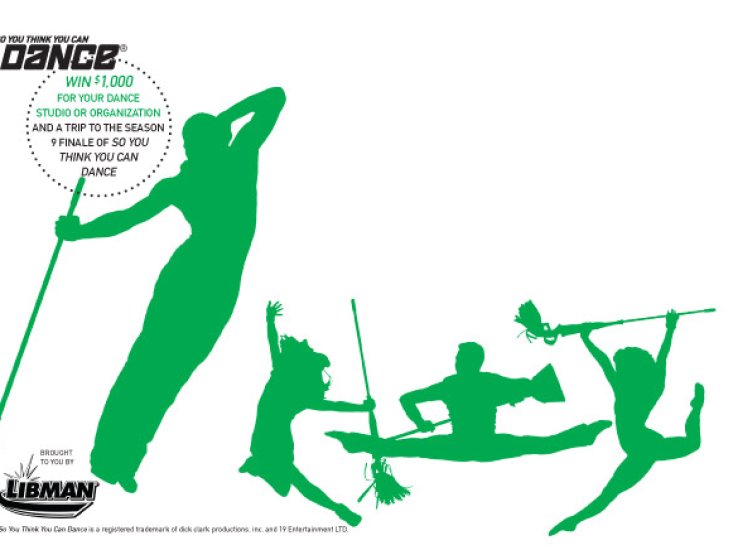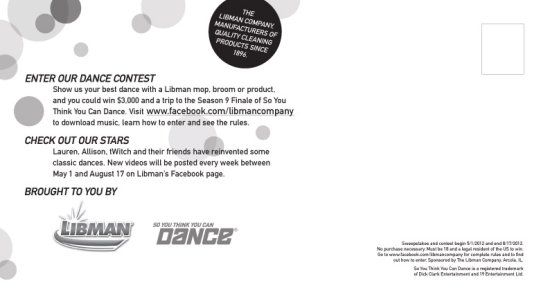 Movie Tie In
OshKosh B'Gosh
Two American Classics Become Perfect Promotional Partners
As the premiere brand of American made children's wear with a reputation for quality, we looked for a suitable high-profile theme. We secured the exclusive rights to Lassie and their latest movie. The program included a licensing deal, movie placement, a national sweepstakes to win a trip to Hollywood to meet Lassie, a national tour of Lassie making store appearances in 24 markets, and individual gift-with-purchase programs for each major retailer.
Sales soared, awareness grew dramatically and retailer good will achieved new heights.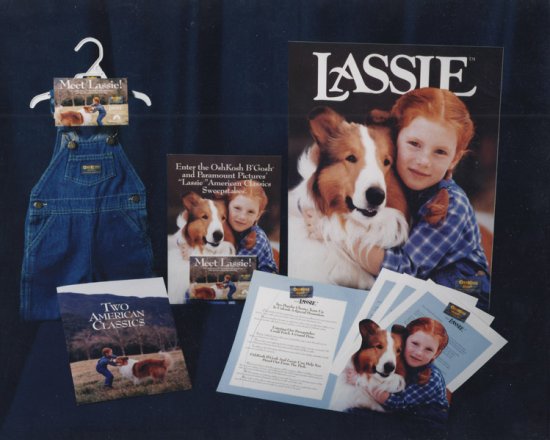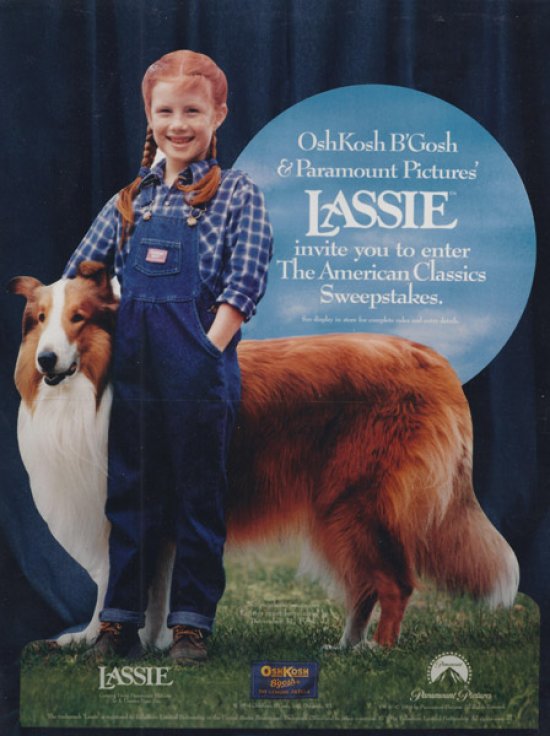 Music Festival
The Eastside BID
The Summer Soulstice Music Festival
The Summer Soulstice Music Festival was designed as a way to introduce consumers to the East Side businesses, as well as showcase selected sponsor products. Featuring over 20 bands and performers on three stages between noon and Midnight, it drew over 20,000 people to the neighborhood. During the day, events for the whole family included a farmers market, activities from the local children's museum, food from local restaurants, bocce ball on sod courts on the street, bicycle polo, BMX demonstrations and appearances by mascots and stars from the Green Bay Packers, Milwaukee Brewers, Mustangs, and Wave. Jugglers, musicians and a samba band provided entertainment on the family stage. As day turned into night, all three stages filled with local, original musicians and bands. Sponsor announcements and branding was built in throughout the festival making this a highly desirable event by both local and national brands.