Capabilities & Expertise
Geronimo Promotions & Events, founded in 1997, specializes in helping companies and agencies offer fully integrated programs at a fraction of the cost of hiring a large agency or having a full time promotions or event person in-house. Geronimo is also a cost-effective resource for creating social media content.
We are completely flexible in how we work with our clients
We can be a simple executional resource:
Writing rules
Sourcing premiums
Setting up sampling or rebate programs
Managing fulfillment
Or we can be a consultant:
Brainstorming
Providing tactical advice and options
Or we can be a turn key provider:
Creating and presenting fully developed concepts
Executing complex programs from conception through evaluation
We can work from your offices or remotely. Whatever works best for you.
Our Areas of Particular Expertise are all ideal ways to create relevant social media content
Promotional Marketing / Shoppers Marketing
Whether it is sweepstakes, contests, sampling programs, on-packs, premium offers, or sales force incentive programs, there is no strategy, tactic or tool in the promotional or shoppers marketing arsenal that Geronimo has not developed and implemented numerous times.
View portfolio
Event Marketing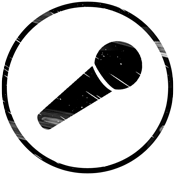 From high profile events in Times Square and Rockefeller Center; to itinerant events that have a team traveling across the country doing several events a day, five days a week; to music festivals, trade show parties, meetings and corporate events…Geronimo has done it all.
View portfolio
Entertainment Marketing
As the agency of record for NBC for three years, and a promotional resource to a host of other entertainment brands, Geronimo has developed excellent industry contacts and an extraordinary understanding of how to most effectively work with television properties, movies and celebrities.
View portfolio
Video Production
Whether the purpose is Facebook content, internal consumption or a television show, Geronimo is a flexible, cost effective resource for video production. A three time Telly award winner, we have created and produced hundreds of videos of all kinds, including the pilot and thirteen episodes of a nationally broadcast cooking show.
View portfolio